AMPCO® 8 Rolled and sheet plate
DESCRIPTION
AMPCO® 8 is a single phase alloy (100 % alpha) which possesses high tensile and good yield strength and has good properties at high temperatures (260°C) and sub-zero temperatures. AMPCO® 8 is ductile, easily sheared, bent or deep drawn on standard equipment. It has a high impact and fatigue strength.
AMPCO® 8 responds favorably to cold working, the only way of increasing its hardness. Correct annealing will remove any cold worked conditions.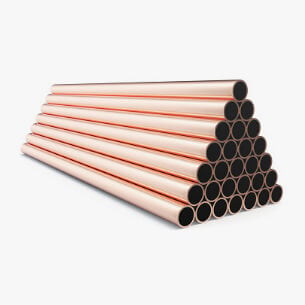 APPLICATION
AMPCO® 8 sheet and plate has excellent corrosion resistance, not only in alkaline or reducing environments but also in oxidizing media. This alloy is ideally suited for applications in the chemical and marine industry.
It's inherent wear resistance properties make it well suited for use in wear strips and wear plates. Other uses, where both corrosion and wear are factors include chutes, troughs and wear plates in contact with both dry and wet abrasive cereals and crystalline chemicals, etc.