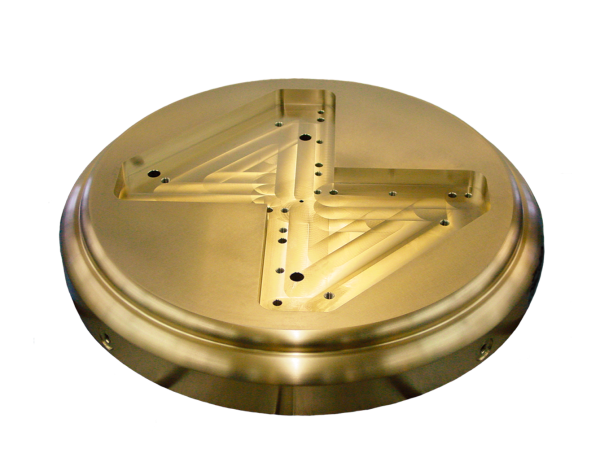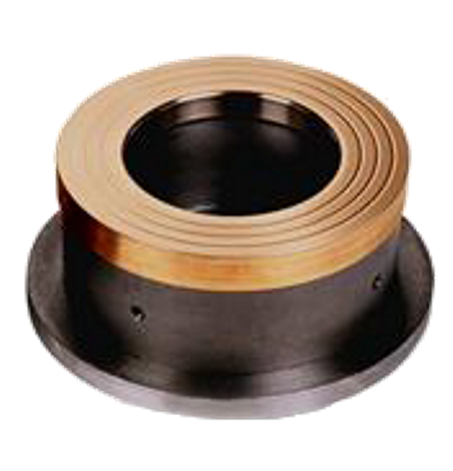 The forming industry is more than just a major industry: Sheet metal forming is the backbone of modern manufacturing! Every year hundreds of million tons of metal are proceeded. Therefore, the forming industry makes up 15-20 % of the GDP of industrialized nations.
With such a significant amount of money involved, creative engineers throughout the world are looking for ways to keep production costs as low as possible. One way to accomplish this ambitious goal is to focus on the materials the production tools are made of. Alloys made of aluminum bronze can lower the cost for the forming industry and increase productivity by up to 30 %.
AMPCO METAL knows very well how useful aluminum bronze alloys are for the metal forming industry and are dedicated to making the best alloys for manufacturers. We provide high-technology alloys for today's most demanding applications, including high-performance aluminum bronze alloys for pressing, bending, deep drawing, rolling, profiling, and other operations.
What are metal forming processes?
When it comes to sheet metal forming, there are a lot of different manufacturing processes to choose from – each with its own benefits and downfalls, and each suited for certain applications. Some of the most common techniques include:
Deep drawing
Deep drawing is the most widely used metal forming process. It allows the transformation of a flat sheet of metal into a deep and often complex shape. The materials of the tools can be decisive for the qualitative outcome of the end product. For example, cast iron tools may have good sliding properties, but the rate of wear is far too high. Tools made of hardened steel have satisfactory working lives. However, they tend to suffer from pick-up.
Therefore, AMPCO METAL suggests using aluminum bronze alloys for deep drawing tools such as drawing dies or drawing punches. Compared to steel, commercial bronze alloys, and coated materials, aluminum bronzes offer greater hardness and better sliding properties, resulting in less friction, no galling, and overall lower wear.
Tube bending
Tube bending involves all metal forming processes that are used to permanently form pipes or tubing. Typically, there are two types of tube bending techniques: form-bound and free-form bending procedures. Tube bending can be quite difficult and time-consuming as tight tolerances need to be respected.
Most companies use form-bound processes such as compression bending, press bending, or rotary draw bending as they are better suitable for mass production. There are multiple tools involved in these techniques, for example, wiper dies, and mandrels, among others. Tools made of aluminum bronze offer hereby great advantages such as minimum friction, no seizing, scratching, or corrosion starting point, and improved sliding properties.
Tube forming
The most common tube forming process is roll forming. This sheet metal forming process bends a strip of sheet continuously into the desired cross-section. Responsible for the bending is a combination of a set of forming rolls and welding rolls –each of them only bends a small part of the end until the final shape is obtained.
AMPCO METAL delivers a wide range of superior materials that exceed the highest requirements. Thanks to inherent and exceptional sliding characteristics, AMPCO® 25 offers multiple advantages in use and applications, especially for welding rolls, forming, and calibration rolls
Other metal forming processes
There are a lot more techniques to cover, too many to cover on one website. Therefore, AMPCO METAL has created a material guide for each metal forming process, including stretch forming, reverse drawing, ironing, curling, spinning, rolling, and more.
What are common metal forming tools?
There are a lot of different tools for metal forming available. Depending on the forming process in question, different tools are used. Understanding that specific applications require a specific tool, AMPCO METAL offers a range of unequaled performance alloys that are used as deep drawing tools, forming rolls, welding rolls, sizing rolls, and various tube bending tools such as wiper die, bend die, and mandrels, among many more.
Why aluminum bronze is the best alloy for metal forming tools
Tools for metal forming need to be highly reliable, of great quality, and ensure a long service life span. Tools made of aluminum bronze wear out and break at a slower rate. The reason is simple: Aluminum bronze combines extreme hardness and great compressive strength. But aluminum bronzes offer more advantages to the metal forming industry. While other hard materials usually don't have much more to offer than hardness and strength, aluminum bronzes offer significantly better sliding properties and clearly lower wear, too.
Thanks to the patented MICROCAST® technology, all AMPCO® alloys offer a more continuously homogenous microstructure. Thanks to this microstructure metal forming tools – such as deep drawing dies, a drawing punch, forming rolls, welding rolls, mandrels, wiper dies, and more – made of AMPCO® alloys are a real game-changer for the forming industry.
If you want to learn more about the use of aluminum bronze in the metal forming industry, you can download our free technical paper «Aluminum Bronze alloys for a higher quality and productivity in the metal forming industry».
Video