AMPCO METAL has served the automotive industry for many years, providing specialty bronzes and quality copper-based alloys for a wide range of transportation applications.
Typically, AMPCO® alloys are used in applications that require heat-resistance and friction-sensitivity, such as bearings, bushings, liners, valve seats, fittings, gears, seals, etc. AMPCOLOY® copper alloys are used to produce resistance welding equipment components: electrodes, shanks, adaptors, holders, etc.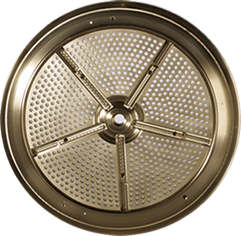 The AMPCOLOY® range includes both Beryllium-containing and Beryllium-free alloys rod, plate and bar, and is specified for welding dies, welding wheels and resistance welding components for RWMA Group A class 3 and class 4.
Resistance welding equipment needs to respond to the highly competitive assembly needs of industry today: high stresses and massive current flow at rapid cycles calls for materials with strength, conductivity and reliability and unplanned downtime is the most expensive operating consequence of poor material selection.
AMPCOLOY® copper alloys are the material of choice for these demanding applications because of their excellent fatigue properties at elevated working temperatures, combined with high strength and high conductivity characteristics.
For help determining the alloy and the product that best meets your needs, contact your closest AMPCO METAL sales engineers today.