Faced with drastic heat and friction metal problems, the steel industry is a major user of AMPCO METAL specialty bronzes. AMPCO® alloys are used in steel mills as slippers in the rolling mills, wear plates, oil wiping rolls, tensioning rolls, rolls with AMPCOLOY® collectors for zinc-plating processes, etc.
AMPCOLOY® products are used as welding dies for stainless-steel flash-welding, continuous casting sleeves and welding wheels.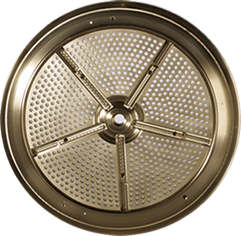 For help determining the alloy and the product that best meets your needs, contact your closest AMPCO METAL sales engineers today.