All our materials are subjected to rigorous physical testing, including tensile, yield strength, conductivity, elongations and hardness.
All our materials are identified at all stages of the production process and are thoroughly analysed and checked before delivery.
All material produced can be supplied with full verification in accordance with specs, whether chemically, mechanically or physically.
At AMPCO METAL, our expert engineers and facilities are committed to providing the best metal solution that performs exceptionally, exceeding our customers' requirements and improving overall quality. This is the result of quality measurement and constant improvement of production processes.
Hardness testing, tensile test, elongation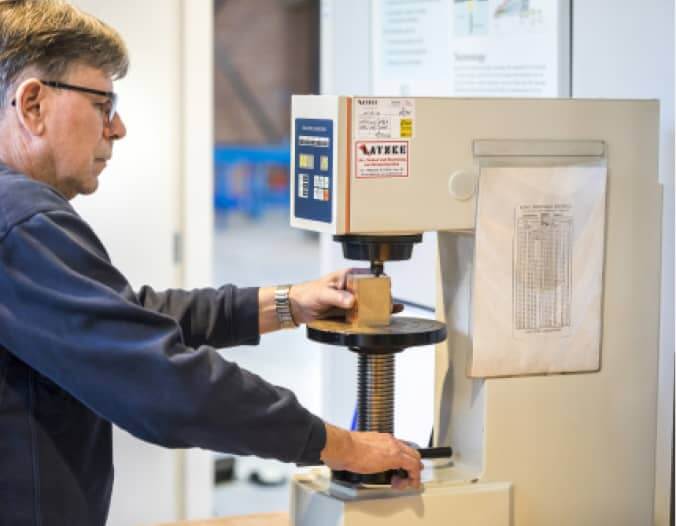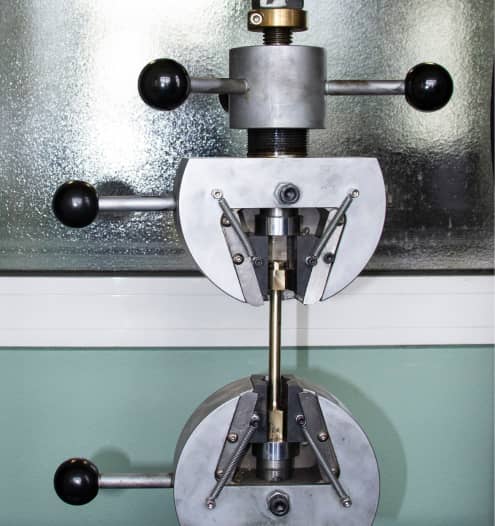 Technical Datasheets
Please select an alloy below to access its data sheet.
What is a Coordinate Measuring Machine?
A coordinate measuring machine uses a highly-sensitive electronic probe to measure a series of discrete points in the geometry of a solid part. Our expert engineers use these measurements to confirm the part's conformance to specifications set out in the technical manufacturing drawing.
Coordinate Measuring Machine