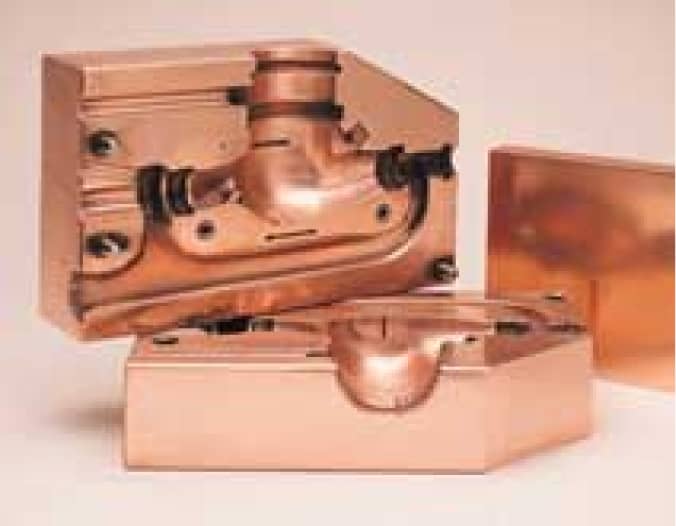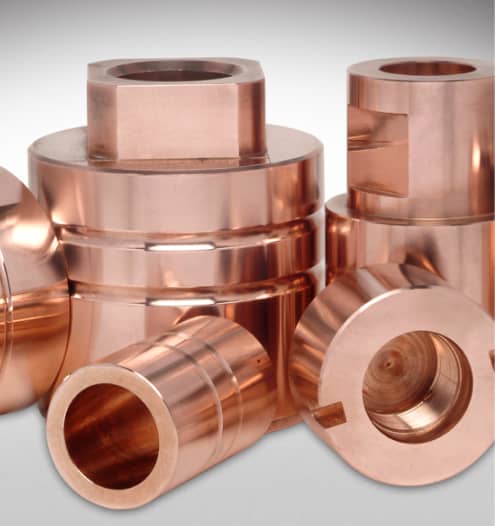 Accurately machined with our in-house CNC machining equipment to ensure alloy quality consistency.
Using in-house melted and casted alloys.
Applications include molds for low-pressure non-ferrous die casting, as well as plunger tips for the aluminium die casting industry.
As an integrated partner who understands specific application needs, AMPCO METAL produces a full range of performance alloys for the Die Casting tooling industry, which guarantee repeatability and dependability.
Our patented MICROCAST® technique gives our metal a refined microstructure that, when combined with the high hardness and high thermal conductivity of our alloys, improves the wear resistance of our tips for maximum service life and shot sleeve performance.
Molds
AMPCOLOY® 940, AMPCOLOY® 95 and AMPCOLOY® 88 alloys are ideally suited for molds and the production of non-ferrous water taps, faucets, water mixers and components in low pressure Die Casting process.
Plunger Tips
AMPCO METAL produces plunger tips in a wide variety of alloys and sizes, including fully machined parts and components, including beryllium-containing AMPCOLOY® 95 alloys, as well as beryllium-free alloys, like AMPCOLOY® 940.
Document Downloads
AMPCO® Special Alloys Application
Download