AMPCO® 18.22 Centrifugally Casted
DESCRIPTION
By varying the heat treatment and close control of all operations, the characteristic duplex structure of AMPCO® 18 is refined to produce a material called AMPCO® 18.22 which has substantially higher ultimate strength, yield strength and hardness than AMPCO® 18.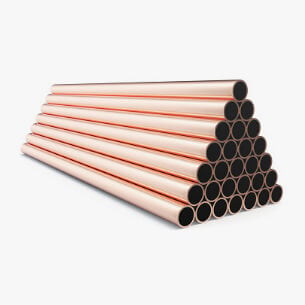 APPLICATION
AMPCO® 18.22 was developed to meet the exact requirements of the aircraft industry for an alloy with increased hardness and sufficient elongation to withstand important impacts and loads.
It is recommended for use as bushings, bearings liners, inserts, piston parts, nuts and slides, etc.