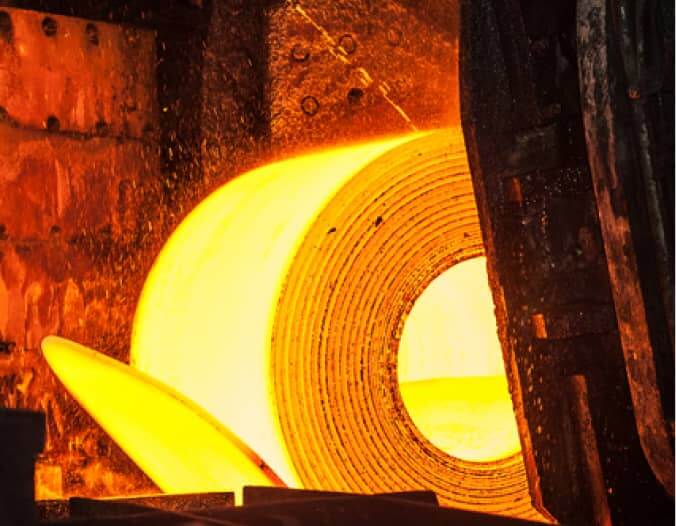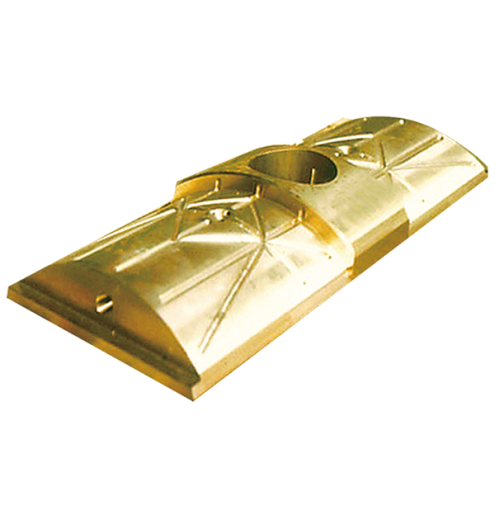 Advantages of AMPCO® 18 vs. Commercial Bronze
Wear characteristics 20 to 30% better than standard bronze alloys.
Pressure resistance 10% greater than standard bronze alloys.
Corrosion resistance 30% to 50% higher than standard bronze alloys.
AMPCO® alloys are used as slippers in rolling mills, wear plates, oil wiping rolls and tensioning rolls, while rolls with AMPCOLOY® are used for zinc-plating processes, among many others.
AMPCO is a key integrated partner of the steel industry, deploying our superior performance-engineered AMPCO® specialty bronzes and AMPCOLOY® products to assist with welding dies for stainless-steel flash-welding, continuous casting sleeves and welding wheels. This is because we keenly understand the needs for solutions with material qualities that can withstand the unique challenges of the steel industry, which include drastic heat and friction metal.
Document Downloads
AMPCO® Special Alloys Application
Download